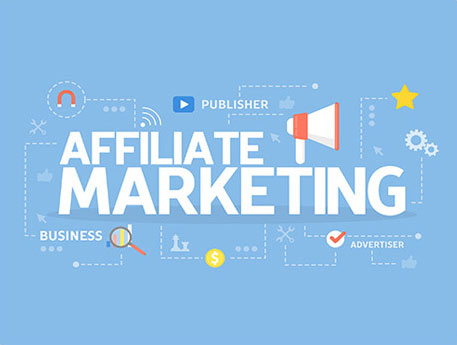 Why You Need an Influencer Affiliate Marketing Program
You see these brands growing online at astronomical rates! How are they doing it? Affiliate and Influencer programs! Take your digital marketing to the next level today!
At MYB, we build your affiliate program and recruit your influencers so you can focus on what is most important to you; running your business! It has been long proven and tested that influencers create trustworthiness for brands across the globe. This is because people want to see people behind the business and not just targeted ads. If you have exhausted all marketing avenues and seem to have hit a plateau, it's time to bring on some influencers to launch a robust, money-making, marketing machine for you! We will develop your program and grow it for you. It's a marketing beast on autopilot. Don't fall for the "buy your followers" packaged on Instagram. Find out why in this article "Being Instagram Famous Doesn't Equal Business Success".
All too often people fall for those scams and those followers never amount to anything. You need to build your brand on the back of accounts with large influence and a strong trusted individual brand. The best way to do this is by building a strong program that awards your affiliates and encourages them to share with their friends. We aim for multiple micro influencers to grow your program quickly vs waiting for some celebrity to mosey by and snag your products.
There are tons of these programs being offered on Instagram daily, however, they are mere clickbait. They offer "free" items but require payment for shipping and the payment is well over what the "free" products actually cost. This leaves your new affiliates frustrated and annoyed. We will build you a program that everyone wants to be a part of using years of knowledge and expertise across several different retail industries.
Don't fall for any more traps and save the time of figuring it out on your own. Trust us! It's a lot of work! Let our experts at Mind Yo Business build your dream program so you can outperform your competitors and utilize your energy on actually running your company! Our affiliate management team is standing by!